What is a hockey open pool?
An Open Pool is when the Admin asks the poolies to provide a list of players they want to make up their team. The list of players will be built according to the roster requirements the Admin sets forth. For example: The Admin may ask all poolies to build their team with 12 Forwards, 6 Defencemen, 2 Goalies. In an Open Pool, a player can be owned by multiple poolies.
Open Pools are ideal for pools of all sizes. Participants will have to have some knowledge to participate. However, no matter the level of expertise - there are plenty of draft tools (pre-season rankings, magazines, etc) out there that can give any poolie an edge.
OfficePools online entry form for Open Pools lays out the pool criteria clearly and holds the poolie to the roster requirements. As per the following example.
Open Pool online entry example: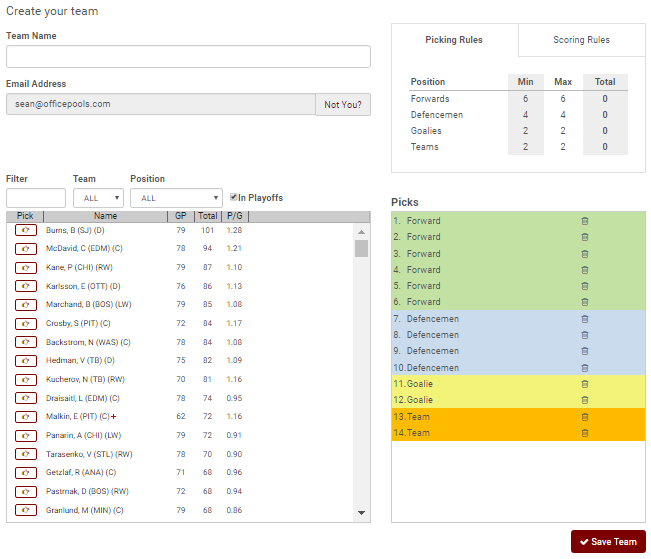 You can create your Open Pool here