How do I add teams to a hockey pool?
If you are entering the teams yourself - this article shows you how to do so:
However the easiest way to add teams to a pool is by sending your poolies an invitation to enter their own team online. If you want to do that, this article shows you how.

To add teams and to add players to those teams, please follow the following 2 sections of instructions:
PART 1 - ADDING TEAMS

1. Access the "Admin" menu
2. Select the "Roster" tab
3. Select "Team Editor" in the sub-menu
4. To add your first team, click on the "+Add Team" button

5. The "Team Details Editor" will pop up. Key in the information you want. You should at least enter a Team Name and Email Address (so the team is automatically linked to that poolie). If you are adding multiple teams - make sure to click "Save and add another" when done. If you are adding just the one team, click "Save" when done.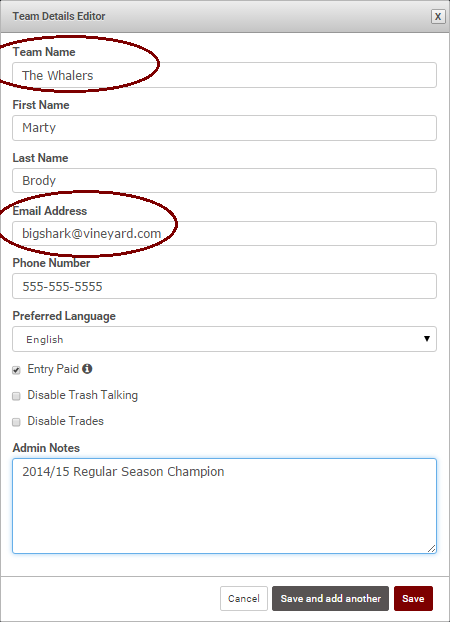 ---
PART 2 - ADDING PLAYERS
Once teams are added, please enter the team's players:
1. Click the team name on the left that you want to add players for
2. Enter in the players you want to assign to the team in the Pick fields and click "Save" when done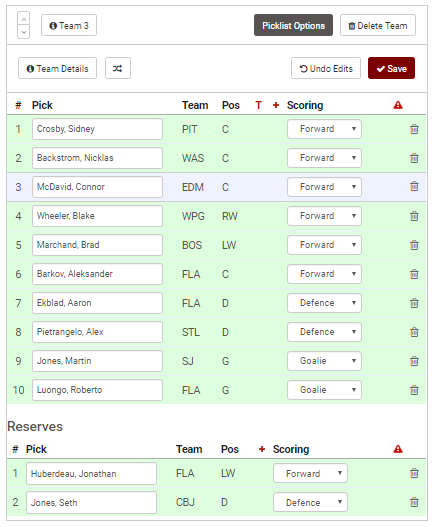 Repeat as necessary for all of the teams that need to be entered.

When you are finished entering the teams - your Poolies are going to need to access the pool. Please see this help article to learn how to do that.