What is a hockey box pool?
A Box Pool is when NHL players are put into several evenly matched groups (boxes) and participants are asked to select one player from each of the boxes to build their team
Box Pools are ideal for large pools such as fundraisers, company participation, or sponsored contests. Participants can range from the Novice to the most knowledgeable Experts, and all will be able to participate and have a shot at winning.
When you create your Box Pool, you have the option of choosing one of our expertly crafted Preset Templates OR creating your own Custom Template.
Box Pool Template example: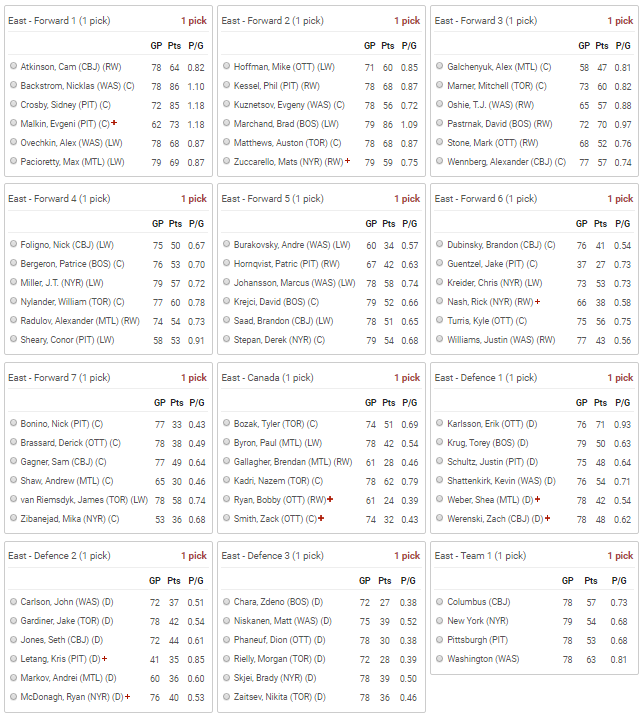 You can create your Box Pool here